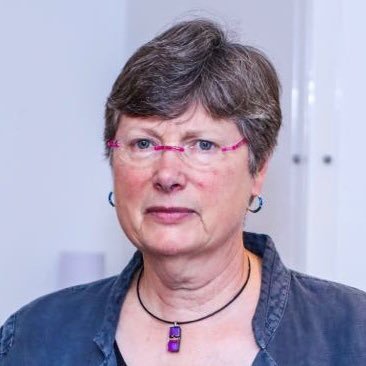 Fiona Charles is an independent coach, consultant, and workshop facilitator specialising in the human side of software development, quality, and testing. She teaches organizations to manage their software quality risk, and software practitioners human skills "beyond process"—hands-on practical skills essential to thrive, excel, and lead on any kind of software team. Fiona delivers keynotes and conducts interactive workshops at international conferences and in-house for clients, has recorded several webinars, and published many articles in quality-related publications. She edited "The Gift of Time" (2008), a book of essays celebrating the work of Gerald M. Weinberg.
What Could Possibly Go Wrong? An Ethical Perspective On Our Technology-driven World
Technological advances have always trampled and rearranged the ground occupied by society. Along with major benefits and social progress, each wave of Industrial Revolution has brought massive social disruptions and individual suffering. Each has posed ethical challenges too, as people adjusted to new realities. Each had its nay-sayers and prophets of societal doom.
In our era, called the Fourth Industrial Revolution by the World Economic Forum, we are in the midst of change so rapid and profound that the ethical questions have fallen far behind the technological answers.
New technology always brings unintended consequences. As testers and software developers we need to ask hard questions about the human cost/benefit ratio of the path we are on.
Workshop: Surviving Ethical Challenges in Tech
Software now pervades almost every aspect of people's lives. That makes it easy to take its impacts for granted, especially among those immersed in developing it. Yet we know that some systems can do major harm when they fail—and sometimes even when they work "correctly".
Because there is so much money involved, the chances are high that you as a software practitioner could be asked to do something in your work that conflicts with your values. Perhaps it has happened to you already.
How can you push back without jeopardizing your job or your career?