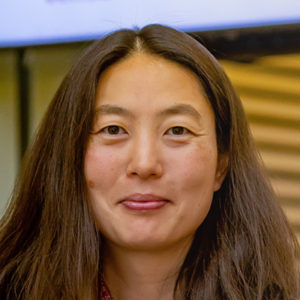 Mette works as an agile transformation leader and coach at Safe Journey. Since 2014 Mette has helped managers, QA & Test leads, technical and business teams on their journey from building agile teams to agile organisations and business agility. Earlier, Mette has worked as a tester, test manager, and test leader. She is the co-author of the eBook "Testing and Quality in the Scaled Agile Framework for Lean Enterprises" published by EuroSTAR Huddle. In her spare time Mette promotes quality assurance and software testing in Denmark and world-wide through her engagement in Danish Software Testing Board (DSTB) and ISTQB.
How Contributing to ISTQB Changed My Career
Through most of my career I have been involved in ISTQB (International Software Testing Qualifications Board) and Danish Software Testing Board. Many people working in software testing are familiar with ISTQB. At least they have heard about the certification. In comparison only a few number of people have been part of ISTQB and thereby had the opportunity to influence THE most successful certification scheme in software testing. Mette Bruhn-Pedersen got involved in ISTQB more than a decade ago. It was a coincidence. But it has had a huge positive impact on her career. In this presentation she will tell her story and what she has gained from her engagement in ISTQB and DSTB. The story starts with a mix of Mr. Bean and Star Wars and like a good James Bond movie takes you through several countries like India and South Korea just to mention a couple of the countries. It is a story about how a hobby can become a catalyst for learning and career development and result in an extended international family.
Workshop: Test Leadership for Business Agility
The Corona pandemic has put companies' business agility to the test. It has shown how important it is to adapt to new conditions and respond to changes in customer demands. To improve business agility companies are scaling agile approaches from team level to organisational level. How we approach quality and testing need to align with and support this change. If how we think and do testing are not based on the same mindset and principles as the rest of the organisation we become an impediment instead of a catalyst for change and business agility.